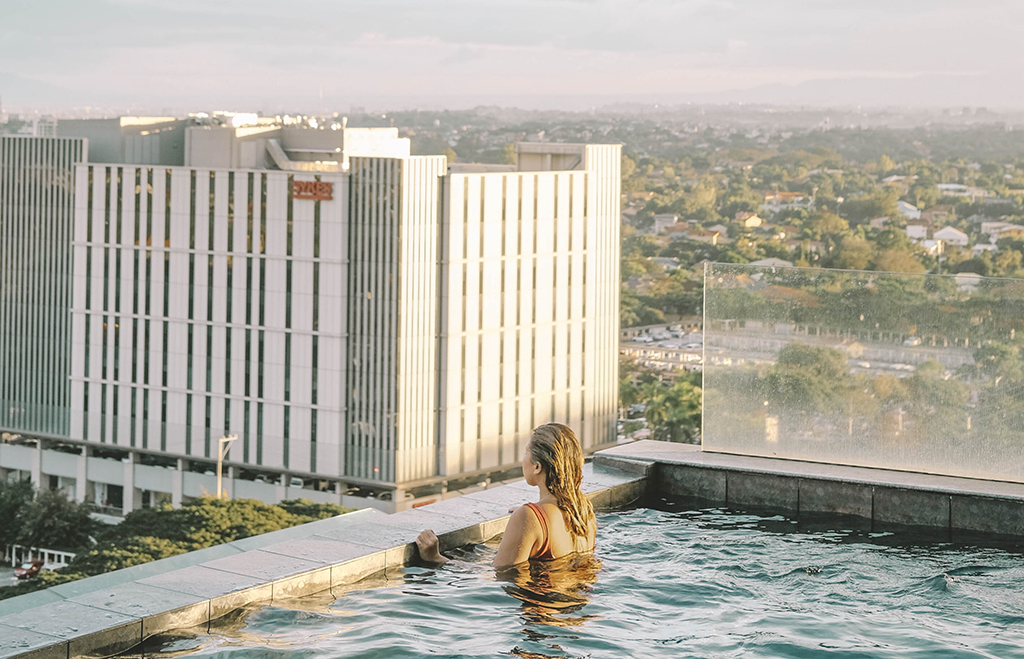 For years now, there's been a never-ending comedic offline and online battle between citizens of Manila's North and South. From stereotypical personalities to which is the better part of Manila to live in. This argument never ends.
Here's one example
.
As someone who has lived South of Manila my entire life, of course, I'd battle you out just to prove my point that the South is better. Compared to the North, we have a more chill vibe and it's always nice to come home to the South with its homey ambiance after a tiring day at work. Since there are no infrastructures like the MRT/LRT and major thoroughfares like EDSA, it's less chaotic, less polluted, and greener thanks to subdivisions and parks that don't cut down lush trees to build business districts or malls. Not to mention, we're pretty close to the airports! These are just some of the reasons why more and more people are considering settling down on our side of the Metro.
If you don't have a home yet in the South or are just in Manila for vacation, you can get a taste of this comfy living by staying in
Azumi Boutique Hotel
   in the heart of Alabang. Beep and I booked a 2-day staycation in Azumi during a long weekend just this November.

Location
Azumi is just a few minutes away from the elevated express way going to the airports and North of Manila. It's also a stone's throw away from malls and restaurant strips like Alabang Town Center, Molito, Westgate, and Filinvest Mall. If you're looking for a more serene destination, it's also just half an hour up to a couple of hours away from tourists spots outside of Manila like Nuvali in Laguna, Tagaytay, Cavite, or Batangas that locals drive out to on weekends to get away from the city.

Check-In 
For a boutique hotel, they have more parking spaces than the others we've been to – 3 levels of parking space to be exact. Since it was a long weekend, the lobby was busier than usual but there were enough sitting room for the guests that were queued to check-in. Since we've already paid for our room, we were checked-in faster. 


Our Room
We chose to book a Garden Room with breakfast for 2 because we wanted the extra balcony space. The limited Garden Rooms are all located on the 5th floor of the hotel. The garden balcony was the perfect spot for my morning yoga practice with a view and for a relaxing sunset with tea or coffee in hand.





The room's layout was like a studio unit at modern condominiums but with an extra stylish touch thanks to the pop of orange colors for the furnitures and polished wood finishing for the floors, desk, and walls. We also liked the floor to ceiling sliding doors that let in natural light, and wall mirrors that made the room look brighter and bigger.



We're really picky with beds and sheets so when I say that the bedsheets in Azumi were the softest in our travels, I swear that they really are. Before we left I even tried to check what brand they were using so I can buy one for my own bed. Aside from the bed, there was also a bright and comfy orange couch in the room that was big enough for an extra person to sleep in.


The bathroom was also designed with practicality but modern luxury in mind. Majority of the bathroom is made with glass or mirrors. The shower comes with a heater, a must for us especially on cold days. Make sure you pull down the shutters if you want privacy since there's just a glass wall separating the bathroom from the main room to let natural light in.




We really liked the kitchenette with the sink, microwave, coffee/tea maker, and minibar with affordable rates, the most affordable ones we've seen in any hotel.



Rooftop Infinity Pool 
One of the highlights of our stay was watching the sunset view at Azumi's rooftop infinity pool. Whether you just want to lounge by the pool side or dip in the salt water pool by the glass edge, the view of Muntinlupa from their rooftop will rejuvenate you. You can also order drinks in the pool bar. Make sure you to stay after sun down because the city night view is something else! 



Romulo Cafe 
For our complimentary breakfast buffet, we dined at Romulo Cafe in the lobby. This is just one branch of the restaurant named after Filipino diplomat and statesman Carlos P. Romulo and is operated by granddaughter and her husband. The homey ambiance and modern chic interior design of Romulo Cafe was well in sync with Azumi's.

The classic dishes served in Romulo Cafe are actually homage to Carlos P. Romulo's wife, Lola Virginia Llamas Romulo. We loved the hearty breakfast options in the buffet especially the perfectly cooked and tastiest scrambled eggs we've ever had! And that's coming from someone who LOVES eggs. Aside from breakfast, Romulo Cafe also serves lunch and dinner for both checked-in and non-checked-in guests.

Azumi Boutique Hotel offers the homey charm that South of Manila is proud of – from the service, rooms, and the food. It's definitely on our top boutique hotels in the Metro.