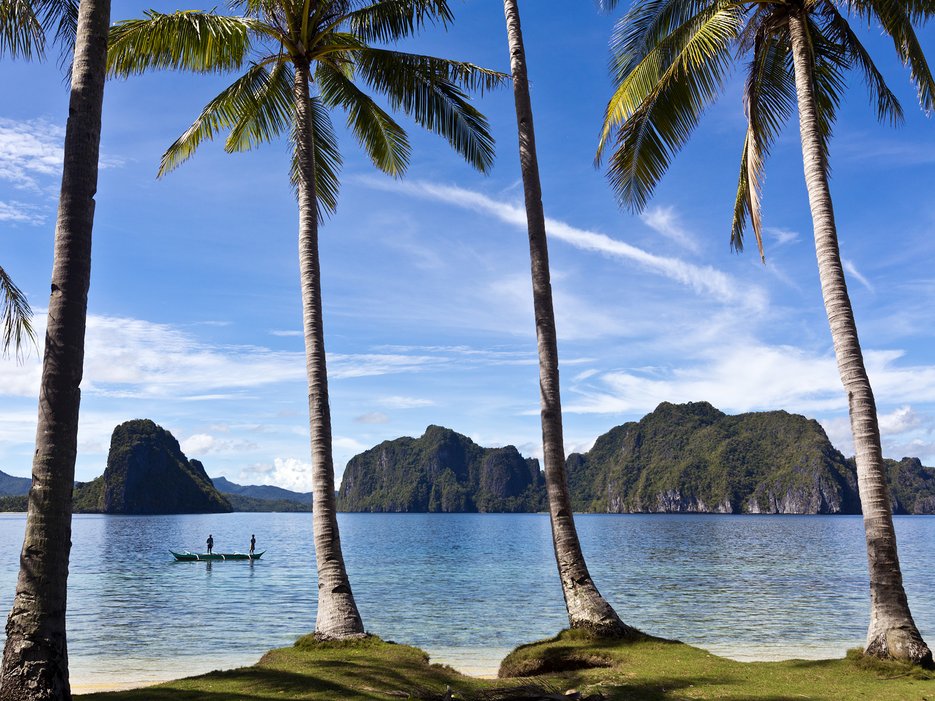 As part of our #PhilippinesFirst advocacy, we're launching a weekly blog series called #PhilippinesFirst Friday  where we round up articles published in the recent week that prove just how beautiful the Philippines is. This is our own little way of helping our fellow Filipinos realize how lucky we are to live in this country, feel proud of our roots, and bring inspiration to travel the Philippines first before the rest of the world. 
Probably the best Philippines travel news for this week is that Palawan is once again hailed as the best island in the world in the Readers' Choice Awards 2015 of award-winning US travel magazine, Conde Nast Traveler (CNT). This is the second straight year that Palawan has gotten this recognition. You go, Palawan!
Book a plane ticket to Palawan now! Find the best airfare deals to the best island in the world here. 
Palawan, which got a rating of 85.937 from CNT readers, bested other paradise desinations like Bora-Bora, Maldives, Santorini in Greece, and Bali in Indonesia to name a few.
But the good news doesn't end there, two other islands in the Philippines also made it to the list – Boracay (15th) and Cebu (19th).
Now tell me, isn't that enough reason for Palawan to be your next travel destination?
Planning a trip to El Nido? Choose from these El Nido, Palawan hotels based on your budget. 
Related Read: How We Traveled to El Nido, Palawan for 5 Days for Only PHP 6,730.66 All-In [EXPENSES]
While I know our airports still have A TON of room left for improvement, this just shows that there's progress. The Ninoy Aquino International Airport  (NAIA), was named the world's worst airport from 2011 to 2013 – that's 3 consecutive years (ouch!).
The survey was conducted by The Guide to Sleeping in Airports, which commented that the "Rehabilitation efforts have helped decongest and clean up Terminal 1, and the introduction of things like the Wings Transit Lounge in Terminal 3 have helped make things more comfortable, albeit for a price."
While NAIA still needs a lot of work done, other airports in the Philippines are actually getting recognized as one of the best – 3 airports to be exact. Mactan-Cebu International Airport (MCIA), Iloilo Airport, and Clark International Airport are included in the 30 Best Airports in Asia, placing 18th, 21st, and 24th respectively. 
3. More Portugese and Australian Tourists are Visiting the Philippines
While a lot of Filipinos choose to travel countries outside the Philippines, more and more foreigners are seduced by our country's beauty.
According to the Department of Tourism, Portuguese tourist arrivals in the Philippines increased by 14 percent in 2014 due to the increased tourism promotion activities in Portugal. Meanwhile in the land down under, Philippines is becoming one of the favorite travel destinations for Aussies – with 33.8 percent of outbound tourists traveling to our country.
Related Read: An Open Letter to Filipinos: Travel the Philippines First
What a great week for tourism in the  Philippines! Do you know any other news in the past week that makes you proud to be a Filipino and has inspired you to travel the #PhilippinesFirst? Do share them in the comments!